The gorgeous Duchess of Cambridge wore this red tartan skirt when she showed up the Christmas party she and the Duke of Cambridge hosted. Duchess Catherine showed up in a festive outfit while Prince William, The Duke of Cambridge, wore a blue coat and a pair of trousers. The Duchess wore a black cashmere cardigan from Brora while her tartan skirt was from Emilia Wickstead and a pair of black boots.
Seriously, I think Kate Middleton could wear anything and she will still look great! She's always been well-dressed and I must admit I've been obsessing for her for years already. Did she really gave birth to 3 kids?!
But I think the best accessories that the two good looking pair brought with them that day are their smiles and cheerful dispositions.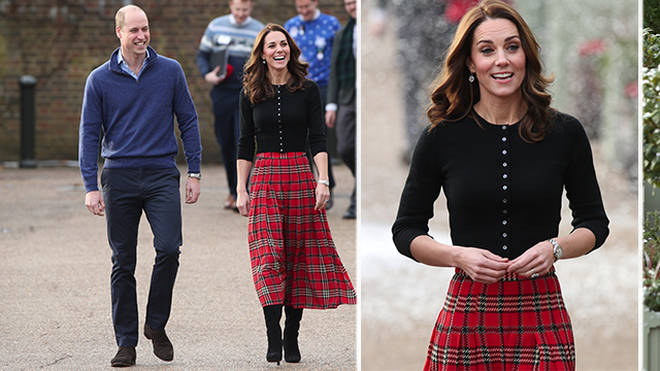 I'll end my post quoting the Duchess of Cambridge, "If it's not too early, Merry Christmas to you all!".